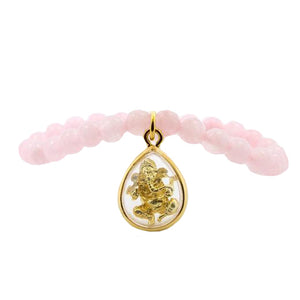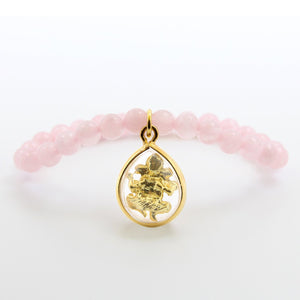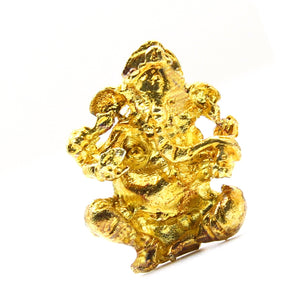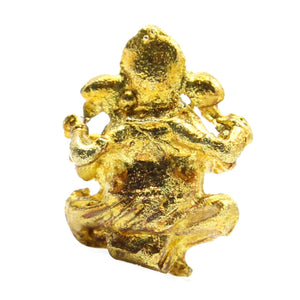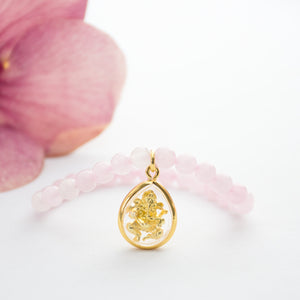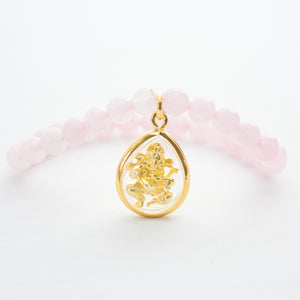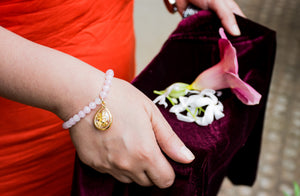 Product image 1

Product image 2

Product image 3

Product image 4

Product image 5

Product image 6

Product image 7

The most worshiped God in Hindu mythology -Lord Ganesha is known to bring tranquillity, success & streak of luck. In Hindu religion, Lord Ganesha is the lord of success and remover of all obstacles.
This stylish unisex bracelet is the combination of beautiful rose quartz beads with a charming vivid Ganesh pendant that offers one protection and strength. Wear it in any setting and let Ganesh assist you as you may wish! Lord Ganesha in rose quartz beads is a perfect combination for your wrist because rose quartz is calming and reassuring crystal that brings empathy, happiness & sensitivity while Lord Ganesha brings happiness and good luck.
Gender: Unisex
-Idol: 9.25 Silver with gold plating
-Casing: Acrylic & Alloy
-Bead Material: Rose Quartz
-Bead Size: 6mm
-Pendant Design: Lord Ganesh
-Pendant Material: Alloy & Gilding
-Pendant Size: 25mm
Handmade with Love in Hong Kong!
*Please remove while going into water