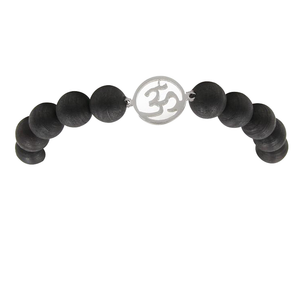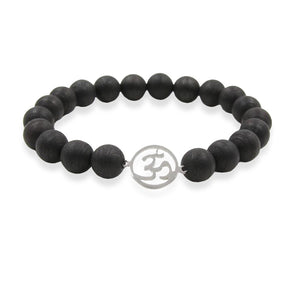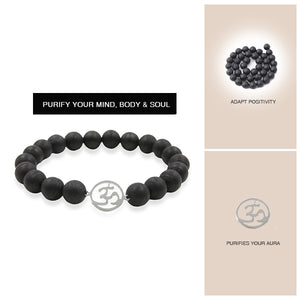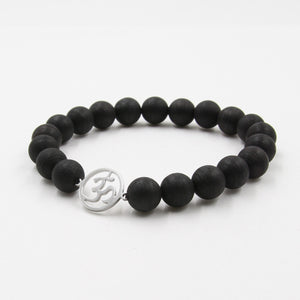 Product image 1

Product image 2

Product image 3

Product image 4

Purify Mind, Body & Soul
Aum- Pure Energy bracelet purifies the environment around you. It is the combination of Agarwood beads and Aum pendant which will give a full energy cleansing to your body.It will empower people to stay connected to their spiritual side. 
Adapt Positivity
Agarwood will expel negative energies and bring alertness in your life. It will relieve anxiety, invoke a sense of strength and peace. It unlocks all energy blockages within your body and will create an overall balance In your life.
Power of Aum
This powerful pendant will take you to the level of consciousness that transcends the limitations of the mind.
There are numerous physical, mental & spiritual benefits of Aum. Few of them are-
1.) Help to reduce stress
This amazing bracelet will help in relaxing the brain and reduce in consequences the activity happening in the limbic system which is the portion of the brain associated with stress, emotions, learning, and motivation.
The vibrations liberated by chanting Om help you to dissociate yourself from the outside world and the emotions you assimilate to it.
2.) Improve Concentration
Aum Bracelet will help you to improve your concentration & creativity. It will help in releasing anxiety from your body.
3.) Balance Your Emotion
This bracelet will help you to balance your emotions. You will feel pacify and much more connected to the universe, to your divine power, your true spirit. In fact, Om holds the same frequency as everything in nature. It will help in nourish everything and will reduce stress, fear, anger, and sadness.
4.) Improve your Sleep
This Pure Energy Bracelet will help in an amazing way to calm your mind and prepare yourself for a peaceful night. Stress and a busy life make us forget how important sleeping well is important for your health.
The bracelet is extremely adaptable and can be worn with a formal look, or in a more relaxed setting. People also love to stack them up! A perfect combination of elegance and meaning.
Features
-Gender: Unisex
-Casing: Acrylic & Alloy
-Bead Material: Agarwood
-Bead Size: 8mm
-Pendant design: Aum
-Pendant Material: Stainless steel
-Pendant Size: 12mm
-Elegant design
How to Use?
The Resolution -
I am Pure in Mind, Body & Soul
Wearing an Aum is said to bring balance, peace and eternal bliss to the ones who wear them. These charms are said to work well in bringing fortune and good luck if it is accompanied by chanting of the Om mantra on daily basis.
To activate your Aum Pure Energy bracelet, sit quietly, holding your piece in both hands. Breathe in the highest white light and visualize your intention for your piece. Visualize all the negative energy leaving your body. The stones are listening. It is now ready to wear.
This is combination that we recommend wearing every day, to keep your energy pure and your intentions strong.
*Please remove while going into water