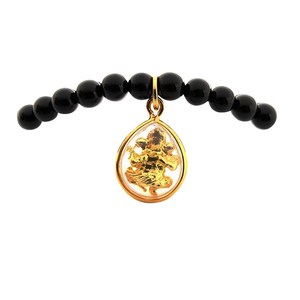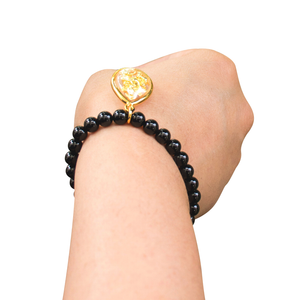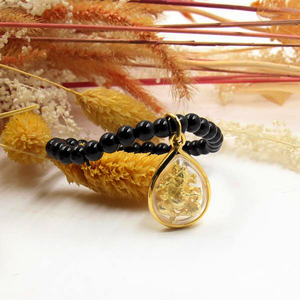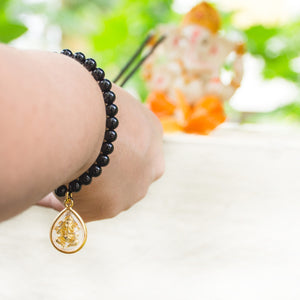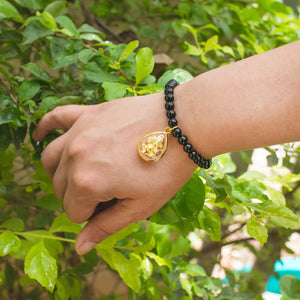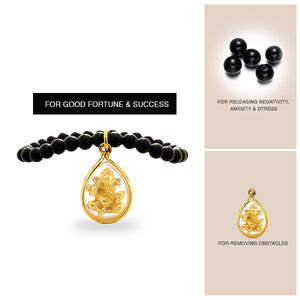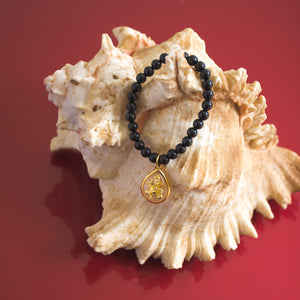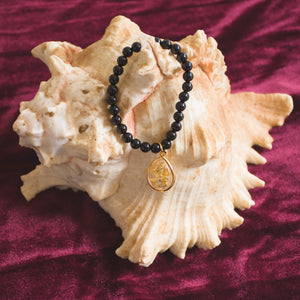 Product image 1

Product image 2

Product image 3

Product image 4

Product image 5
Product image 6

Product image 7

Product image 8

Bring Happiness, Success & Streak of Luck in your life!
One of the fastest way to remove obstacles and bring success!
With the help of this bracelet, you will be able to remove all obstacles from your life and it will bring happiness, success, and streak of luck. It will help you to focus in the right direction.
Feel closer to Lord Ganesha
Ganesha - The most worshiped God in Hindu mythology will bring tranquility, success & streak of luck in your life. In Hindu religion, Lord Ganesha is the lord of success and remover of all obstacles. You will feel closer to Lord Ganesha once you will wear this bracelet.
Enhance your power
Black Onyx stone will help you to build up your physical strength, encouraging you to maintain your personal energy instead of allowing it to dissipate. Wearing black onyx beads throughout your workday, and even through your workout, helps you to remain focused on achieving your goals and finishing your projects. It facilitates the release of negativity, stress, and anxiety, and even can help relieve feelings of depression.
Benefits of Black Onyx Beads
1.) Release Negativity- 
Black Onyx Beads has a power to remove negativity from your life and will bring lots of positivity.
2.) Stress-Free Life
Black Onyx Beads will help you in removing stress from your body. You can live a stress-free life once you will wear this beautiful bracelet. 
3.) Release Anxiety
Black Onyx Beads will help in releasing anxiety from your body. It will help in any situation and will empower you.
This stylish unisex bracelet is the combination of beautiful black onyx beads and charming vivid Ganesha pendant that offers one protection and strength. Wear it in any setting and let Ganesh assist you as you may wish!
Add this beautiful bracelet to your collection of religious jewelry as Ganesha is sure to bring happiness and good luck in your life.
Features
-Gender: Unisex
-Idol: 9.25 Silver with gold plating
-Casing: Acrylic & Alloy
-Bead Material: Black Onyx
-Bead Size: 6mm
-Pendant Design: Lord Ganesh
-Pendant Material: Alloy & Gilding
-Pendant Size: 25mm
How to Use?
The Resolution -
I excel in all that I do, and success comes easily to me.
To activate your Good Luck Bracelet, sit quietly, holding your piece in both hands. Breathe in the highest white light and visualize your intention for your piece. You may also say your intention loud if you would like. The crystals are listening and ready to carry your intention. And your piece is now ready to wear.
This is a combination that we recommend wearing every day, to keep your energy pure and your intentions strong!
*Please remove while going into water