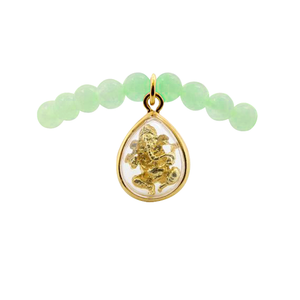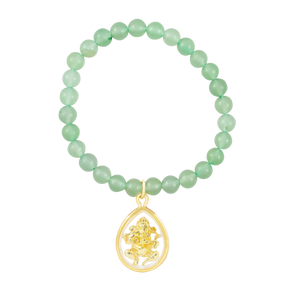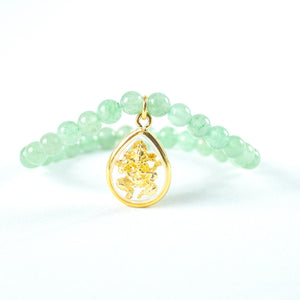 Product image 1

Product image 2

Product image 3

Lord Ganesh is the most worshiped God in Hindu ideology. Lord Ganesha brings tranquillity, success & streak of luck. In Hindu religion Lord, Ganesha is the lord of success and remover of all obstacles.
The combination of Green Aventurine beads and Lord Ganesh pendant is a perfect gift for you as well as for your loved one. It will bring prosperity, peace, balance, growth & happiness in your life.
Gender: Unisex
-Idol: 9.25 Silver with gold plating
-Casing: Acrylic & Alloy
-Bead Material: Green Aventurine Beads
-Bead Size: 6mm
-Pendant Design: Lord Ganesh
-Pendant Material: Alloy & Gilding
-Pendant Size: 25mm
Handmade with Love in Hong Kong!
*Please remove while going into water