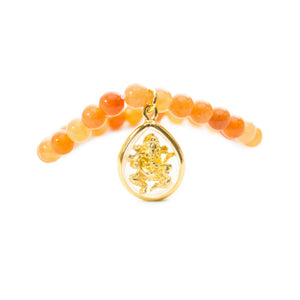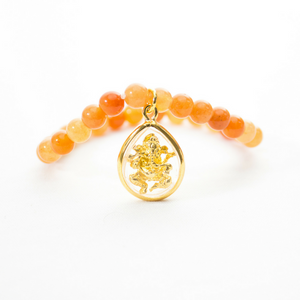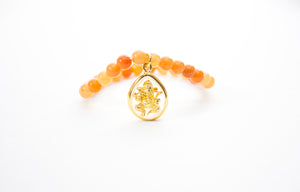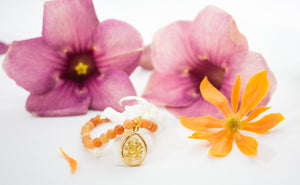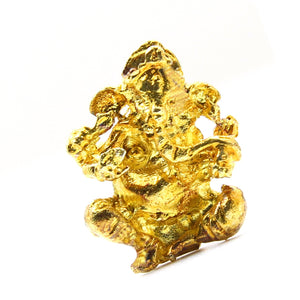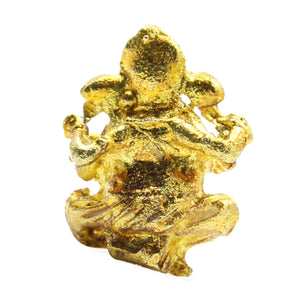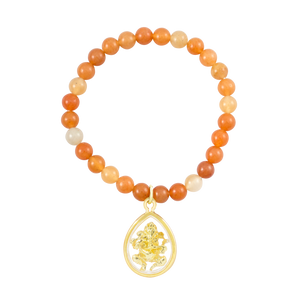 Product image 1

Product image 2

Product image 3
Product image 4

Product image 5
Product image 6

Product image 7

Lord Ganesh is the most worshiped God in Hindu ideology. Lord Ganesha brings tranquillity, success & streak of luck. In Hindu religion, Lord Ganesha is the lord of success and remover of all obstacles.
This stunning bracelet features beautifully colored 6mm aventurine beads with Lord Ganesh pendant. The beads are on transparent stretch cord which makes it comfortable and easy to wear. This combination will help you to gain right education, knowledge, wisdom & wealth.
Gender: Unisex
-Idol: 9.25 Silver with gold plating
-Casing: Acrylic & Alloy
-Bead Material: Orange Aventurine Beads
-Bead Size: 6mm
-Pendant Design: Lord Ganesh
-Pendant Material: Alloy & Gilding
-Pendant Size: 25mm
Handmade with Love in Hong Kong!
*Please remove while going into water