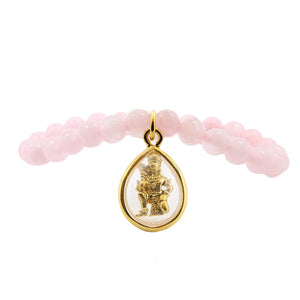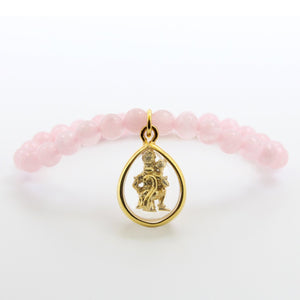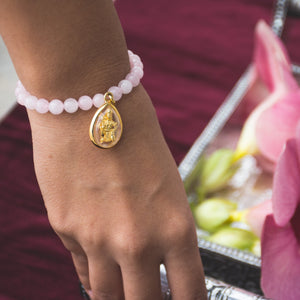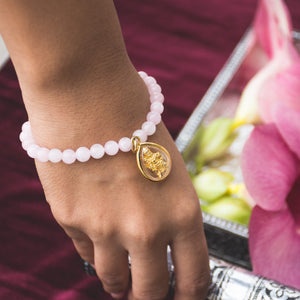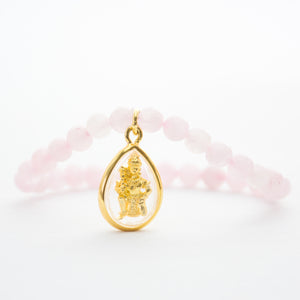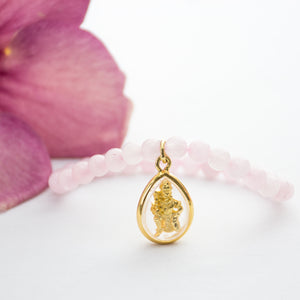 Product image 1

Product image 2

Product image 3

Product image 4

Product image 5

Product image 6

Purify your energy!
The Pure Energy Bracelet was designed using hanuman pendant and rose quartz to create the ideal combination to clear and purify your energy.
Stone of love
It is known as 'love stone' as the message it emits is a strong vibration of unconditional love, joy, and emotional healing. Rose Quartz beads will strengthen empathy, sensitivity, and aids in the acceptance of necessary change.It is also an excellent stone for comforting grief.
Strength & Confidence
Lord Hanuman symbolically stands for pure devotion, complete surrender and absolute strength. Hanuman is known to give one absolute strength and confidence during times of hardship.
In this bracelet, the beautiful translucent rose quartz beads with Lord Hanuman pendant is the reminder of love and devotion in life.
Features
-Gender: Unisex
-Idol: 9.25 Silver with gold plating
-Casing: Acrylic & Alloy
-Bead Material: Rose Quartz
-Bead Size: 6mm
-Pendant Design: Lord Hanuman
-Pendant Material: Alloy & Gilding
-Pendant Size: 25mm
How to use?
Resolution-
I am Pure & Powerful
To activate your Pure Energy Bracelet, sit quietly, holding your piece in both hands. Breathe in the highest white light and visualize your intention for your piece. Visualize all the negative energy leaving your body. The stones are listening. It is now ready to wear.
This is combination that we recommend wearing everyday, to keep your energy pure and your intentions strong!
*Please remove while going into water