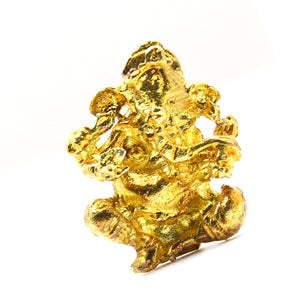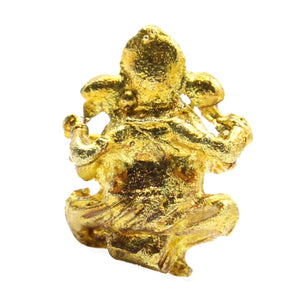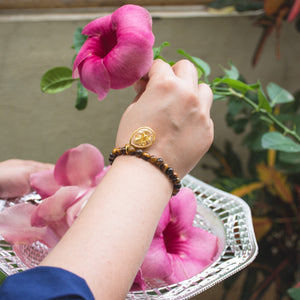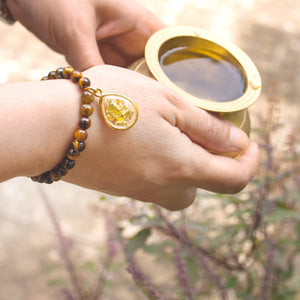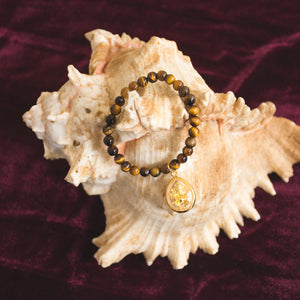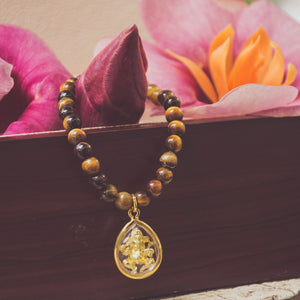 Product image 1
Product image 2

Product image 3

Product image 4

Product image 5

Product image 6

Product image 7

Bring courage, strength & hope in your life!
This beautiful bracelet is the combination of Ganesha pendant & Tiger's eye beads. This bracelet will provide you 3 things -
-Strength, to conquer what life may bring,
-Hope, to believe that you can,
-And courage, to take the first step, and to keep going.
Feel closer to Lord Ganesha
Ganesha - The most worshiped God in Hindu mythology will bring tranquillity, success & streak of luck in your life. In Hindu religion, Lord Ganesha is the lord of success and remover of all obstacles. You will feel closer to Lord Ganesha once you will wear this bracelet.
Mental & Physical Strength
It is a stone which will provide you mental & physical strength in your hard time. Tiger's eye supports a necessary change in all aspects of ones life, strengthening the will and clarity of attention in order to manifest at the highest level.
Wear it in any setting and let Ganesh assist you as you may wish! This bracelet makes for an ideal meaningful gift for your loved one who is celebrating a special occasion or life event, or as a treat for yourself.
Features
-Gender: Unisex
-Idol: 9.25 Silver with gold plating
-Casing: Acrylic & Alloy
-Bead Material: Tiger's Eye
-Bead Size: 6mm
-Pendant Design: Lord Ganesh
-Pendant Material: Alloy & Gilding
-Pendant Size: 25mm
How to use?

The Resolution -
I am strong against negative life circumstances
Wearing a Ganesha bracelet will inspire your soul and will provide you strength in your hard times.
To activate your strength bracelet, sit quietly, holding your piece in both hands. Breathe in the highest white light and visualize your intention for your piece. Visualize all the negative energy leaving your body. The stones are listening. It is now ready to wear.
This is a combination that we recommend wearing every day, to keep your energy pure and your intentions strong!
*Please remove while going into water