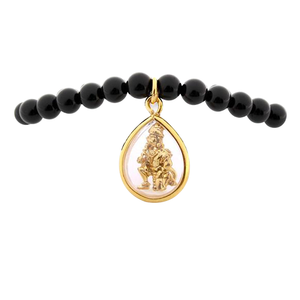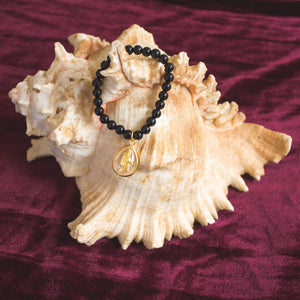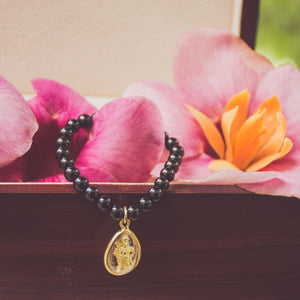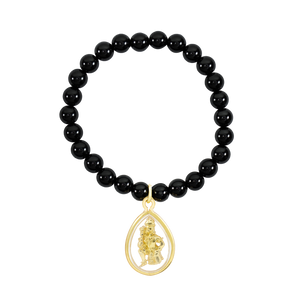 Product image 1

Product image 2

Product image 3

Product image 4

Lord Hanuman symbolically stands for pure devotion, complete surrender and absolute strength. Hanuman is known to give one absolute strength and confidence during time of hardship.
This stunning eye-catching bracelet is handcrafted with black onyx beads strung together with an ornately detailed Lord Hanuman pendant. It offers the wearer a perfect union of strength and spirituality! It is worn to help promote positive energy flow through the body as it encourages stability and supports through stressful times.
-Gender: Unisex
-Idol: 9.25 Silver with gold plating
-Casing: Acrylic & Alloy
-Bead Material: Black Onyx
-Bead Size: 6mm
-Pendant Design: Lord Hanuman
-Pendant Material: Alloy & Gilding
-Pendant Size: 25mm
Handmade with Love in Hong Kong!
*Please remove while going into water