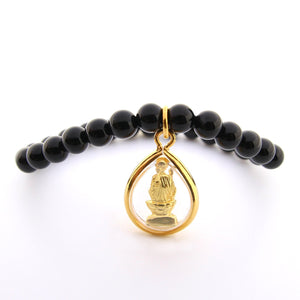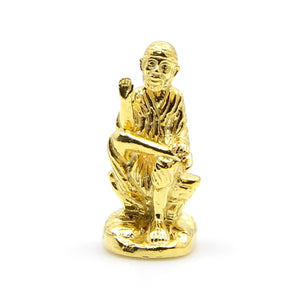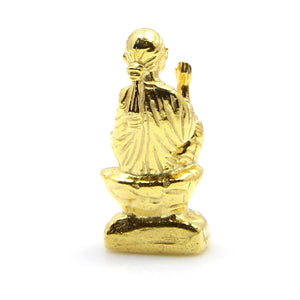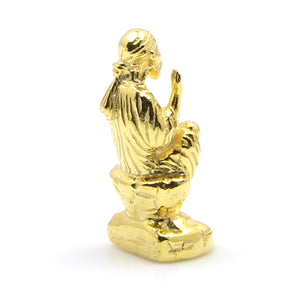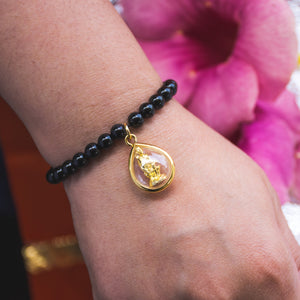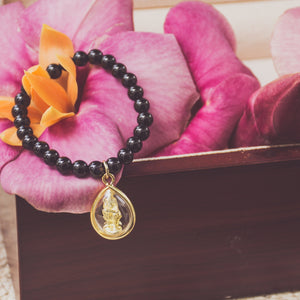 Product image 1

Product image 2

Product image 3

Product image 4

Product image 5

Product image 6

Product image 7

Inner peace, helping other & forgiveness!
We believe that intelligence is the key to peace. This bracelet is the combination of Sai Baba pendant & black onyx beads. It will assist you in achieving inner wisdom. Once you reach that sense of inner enlightenment, you will realize that you have also achieved peace.
Inspire yourself
Black Onyx is a real power stone; it sharpens your mind and inspires you with natural authority. It helps its bearer to make the right decisions and enhance their power of concentration.
Blessings of Sai Baba
Sai Baba sole concern was realization of the self, his moral code was based on love, forgiveness, helping others, charity, contentment, inner peace, and devotion.
This smooth-textured bracelet in black onyx beads is a comfortable accessory to wear every day and is a perfect gift for your loved ones.
Features
-Gender: Unisex
-Idol: 9.25 Silver with gold plating
-Casing: Acrylic & Alloy
-Bead Material: Black Onyx
-Bead Size: 6mm
-Pendant Design: Sai Baba of Shirdi
-Pendant Material: Alloy & Gilding
-Pendant Size: 25mm
How to use?
The resolution -
I am a channel of peace and well-being my need for peace is abundantly met.
Inner peace bracelet has an ability to align all chakras and bring back the overall wellbeing of someone. It calms the mind and allows you to go deep into the restful and relaxing state required for a totally relaxed meditative experience.
To activate your inner peace bracelet, sit quietly, holding your piece in both hands. Breathe in the highest white light and visualize your intention for your piece. Visualize all the negative energy leaving your body. The stones are listening. It is now ready to wear.
This is a combination that we recommend wearing every day, to keep your energy pure and your intentions strong!
*Please remove while going into water