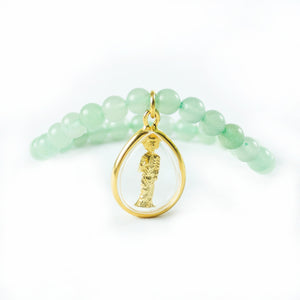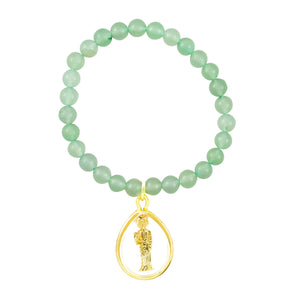 Product image 1

Product image 2

Sathya Sai Baba was an Indian guru and philanthropist. He is highly respected spiritual leader whose message are inspiring millions of people. He believes in the principle of Righteousness, to motivate love for God and service to fellow man.
The combination of Green Aventurine beads with Sathya Sai Baba pendant will bring new opportunity in your life with lots of positive hopes, confidence, and passion.
Gender: Unisex
-Idol: 9.25 Silver with gold plating
-Casing: Acrylic & Alloy
-Bead Material: Green Aventurine Beads
-Bead Size: 6mm
-Pendant Design: Sathya Sai Baba
-Pendant Material: Alloy & Gilding
-Pendant Size: 25mm
Handmade with Love in Hong Kong!
*Please remove while going into water