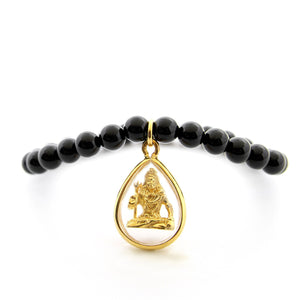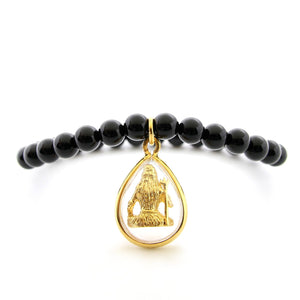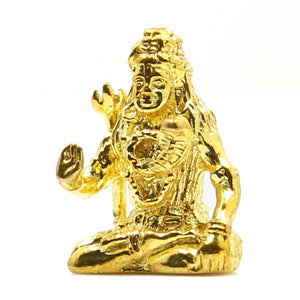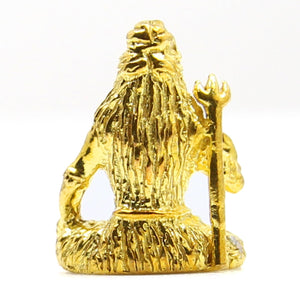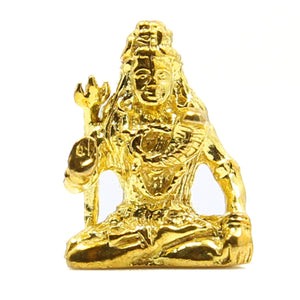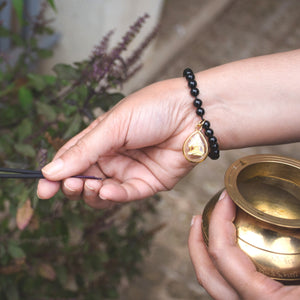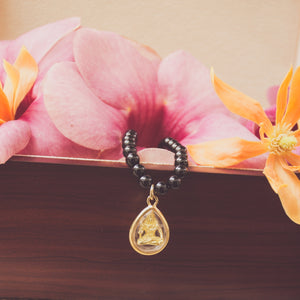 Product image 1

Product image 2

Product image 3

Product image 4

Product image 5

Product image 6

Product image 7

Product image 8

Balance & Heal Your Body!
Chakra Sanskrit word for a series of circular wheels of energy, in and around the body. It is believed that we have energy centers in the soles of our feet and the center of our palms. The 7 chakras line up in the center of your body. The 7 chakras offer valuable information to help heal the mind, body and spirit.
OurChakra Healing Bracelets were created with powerful chakra stone and Lord Shiva pendant to balance, cleanse and align your chakras.
Infinite power of Lord Shiva
Lord Shiva is considered the most powerful of Gods in Hindu Mythology. Lord Shiva is best known as the destroyer of negative energy in order to create positivity. Lord Shiva is also known for his devotion to his wife and hence unmarried girls pray to Lord Shiva, so that they may find a husband with the same characteristics.
This beautiful bracelet combines the healing abilities of Black Onyx with a beautiful pendant of Shiva- resplendent in his Yogic pose. It offers serenity, timelessness, and transcendence.
Features
-Gender: Unisex
-Idol: 9.25 Silver with gold plating
-Casing: Acrylic & Alloy
-Bead Material: Black Onyx
-Bead Size: 6mm
-Pendant Design: Lord Shiva
-Pendant Material: Alloy & Gilding
-Pendant Size: 25mm
How to use?
Resolution-
My body knows how to heal itself, and is doing so even now.
- Focus on using it with the intention of clearing negative and unwanted energies from the crystals.
- Placing your piece outside or by a window where they can soak up the sunlight or moonlight for a day/night to a week is very beneficial.
- After cleansing, hold the piece close to you again and take some quiet time to focus and visualize your intentions.
- Your piece is now ready to wear again
*Please remove while going into water