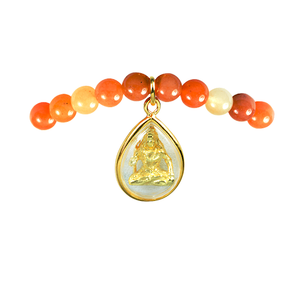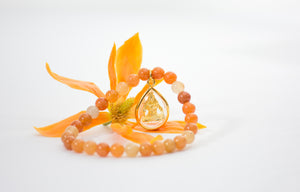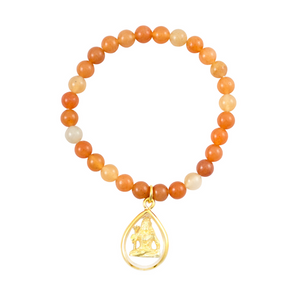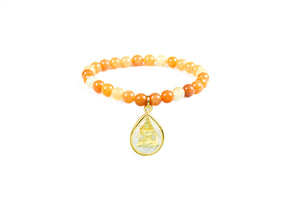 Product image 1
Product image 2
Product image 3

Product image 4

Lord Shiva is considered the most powerful of Gods in Hindu Mythology. Lord Shiva is best known as the destroyer of negative energy in order to create positivity. Lord Shiva is also known for his devotion to his wife and hence unmarried girls pray to Lord Shiva, so that they may find a husband with the same characteristics.
This combination is a perfect gift for you as well as for your loved ones. It will help in balancing your mental and physical stability. Mentally this combination enables you to live your dreams.
-Gender: Unisex
-Idol: 9.25 Silver with gold plating
-Casing: Acrylic & Alloy
-Bead Material: Orange Aventurine Beads
-Bead Size: 8mm
-Pendant design: Shiva Bracelet
-Pendant Material: Stainless steel
-Pendant Size: 12mm
-Elegant design
Handmade with Love in Hong Kong!
*Please remove while going into water.