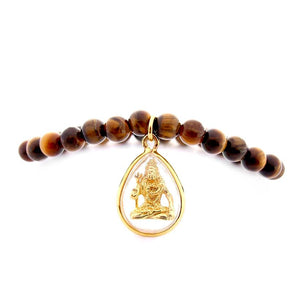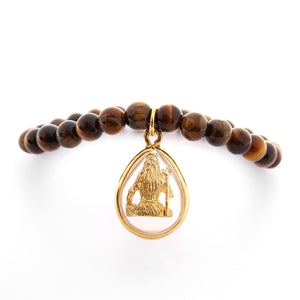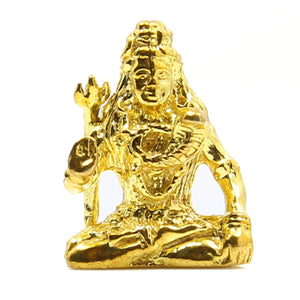 Product image 1

Product image 2

Product image 3

Success, stability & Good Fortune!
Let our Empowerment Bracelet uplift your spirit accomplish your goals!
The combination of Lord Shiva pendant and tiger's eye beads provides success, stability, good fortune and also removes negative influences and illness.
Increase your Energy
Tiger's eye is a stone of power and helps the wearer to increase their energy or intention. It also helps to protect against negativity in daily life. It's a great stone to use during meditation.
Power of Lord Shiva
Lord Shiva is considered the most powerful of Gods in Hindu Mythology. Lord Shiva is best known as the destroyer of negative energy in order to create positivity.
Features
-Gender: Unisex
-Idol: 9.25 Silver with gold plating
-Casing: Acrylic & Alloy
-Bead Material: Tiger's Eye
-Bead Size: 6mm
-Pendant Design: Lord Shiva
-Pendant Material: Alloy & Gilding
-Pendant Size: 25mm
How to Use?
Resolution -
I AM STRONG-HOPEFUL-BRAVE-BEAUTIFUL-CARING-POWERFUL
Get this bracelet for yourself or a loved one as a constant reminder that you/they are beautiful inside and out.
To activate your empowerment bracelet, sit quietly, holding your piece in both hands. Breathe in the highest white light and visualize your intention for your piece. Visualize all the negative energy leaving your body. The stones are listening. It is now ready to wear.
This is a combination that we recommend wearing everyday, to keep your energy pure and your intentions strong!
*Please remove while going into water